Every $1,000 spent by ACS for emergency housing financial assistance keeps 5.1 families in their homes.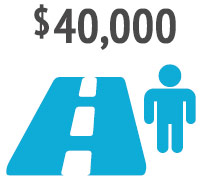 $40,000 is the estimated cost to the community per year for each homeless person living on the street and in shelters. Our services prevent over 100 families from becoming homeless each year.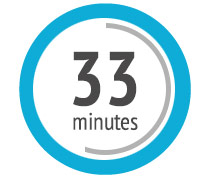 According to the Centers for Disease Control, an estimated 15,529 people diagnosed with AIDS died in 2010. That equals one person every 33 minutes.
83¢ of every $1 donated to ACS is spent on providing critical services for our clients living with HIV/AIDS.
"Because, at the end of the day, between shelters and emergency rooms and jails, it costs about $40,000 a year for a homeless person to be on the streets." U.S. Department of Housing and Urban Development Secretary, Shaun Donovan Homelessness causes serious health care issues, including addiction, psychological disorders, HIV/AIDS, and a host of order ailments that require long-term, consistent care. Homelessness inhibits this care, as housing instability often detracts from regular medical attention, access to treatment, and recuperation. This inability to treat medical problems can aggravate these problems, making them both more dangerous and more costly.
The Kaiser Family Foundation reports missed opportunities for addressing the epidemic. "While many people with HIV are diagnosed (82%) and linked to care (66%), far fewer remain in regular care (37%) and only one quarter (25%) are virally suppressed." More people that are virally suppressed means less AIDS deaths and fewer new infections.
While "take your medications" is the simple answer, people living with HIV face many barriers to this task. ACS works to address these challenges and helps people gain control over their health. This encourages them to see their value and the benefit of restoring their life for opportunity.
Although expenses related to finances and fundraising are necessary for ACS to operate and stay in business, it is a priority to keep those costs low so our donors know their contributions reach our clients in need.
Hold a food drive
Donate and volunteer with ACS
Host a Dining with Friends party
Invite your church to cook or garden
Become a board or committee member
Attend an ACS fundraiser or special event
What treatment is given to HIV-infected people? The continuous intake of modern antiviral drugs (antiretroviral therapy) allows you to indefinitely…